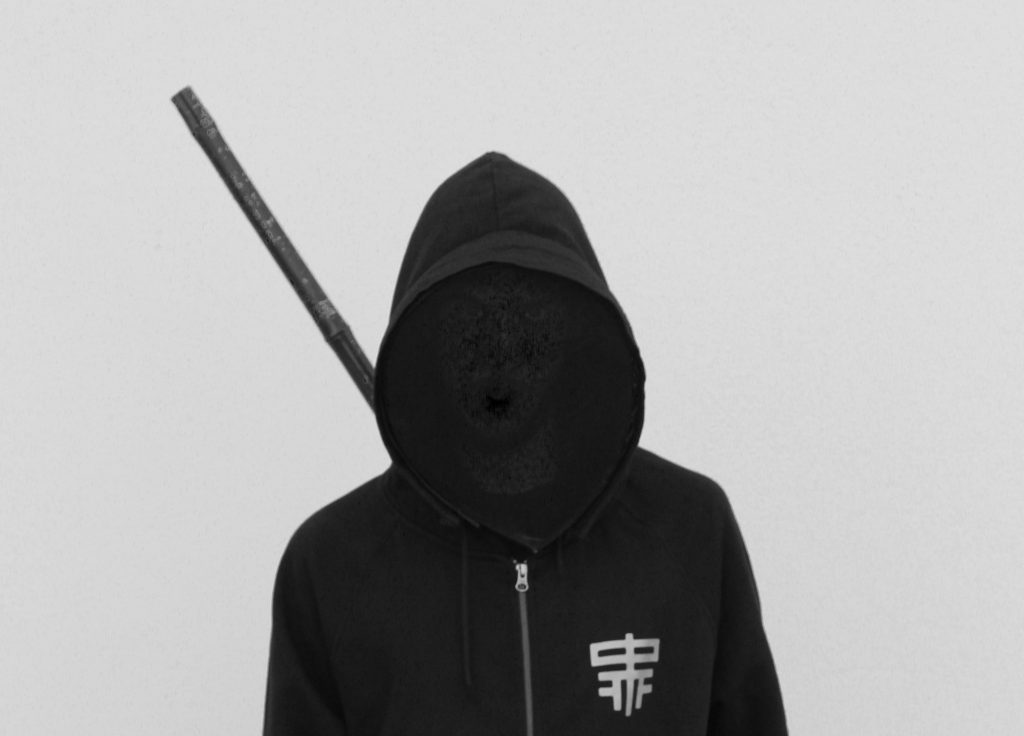 A Bela Associação (Cultural Association and Ninja Headquarters)
A Bela Associação is a non-profit cultural association whose purpose is the creation, production, promotion, training and organization of artistic and literary events, within the areas of dance, theater, music, visual arts and conceptual gastronomy. Created in 2013, the association has been producing several works by choreographer Mariana Tengner Barros, visual artist António Mv and musician Jonny Kadaver, organizing workshops and artistic events in Portugal, France and Latin America. Since 2016, A Bela Associação has installed a large part of its activities (rehearsals, music production, research in new media, meetings and welcoming artists in residence) at The House of The Donkeykorn (Casa do Burrikórnio) in Cacilhas, Almada, as well as the production of artistic and social events for the local community.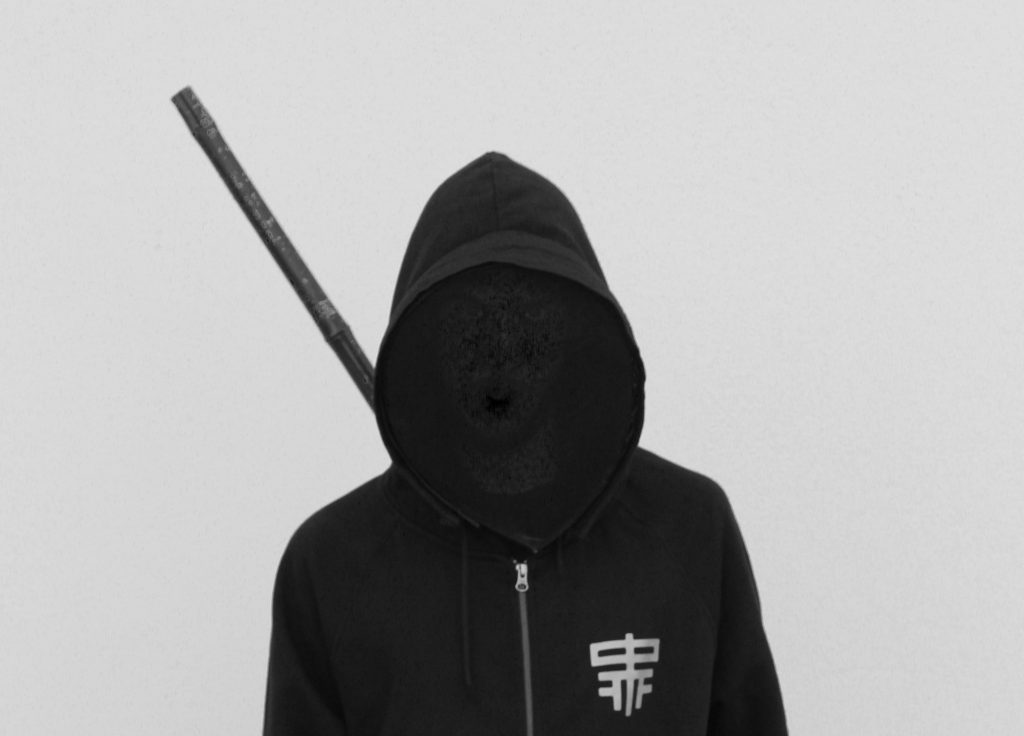 Mariana Tengner Barros (Artistic Direction, choreography and performance)
Choreographer, dancer and performer. Her work has been presented in several countries in Europe and South America, highlighting "The Trap" (2011, Winner of the Jardin D'EuropeAustria Audience Award), "A Power Ballad" (2013) and "Resurrection" ( 2017) co-creations with choreographer Mark Tompkins and "Instructions for the gods: i4gods" (2017), a continuous 5h performance for museums in collaboration with the musician Pan.demi.CK. She collaborated with several artists in different projects as a dancer, actress and performer, highlighting Francisco Camacho, Meg Stuart, John Romão, Contemporary Ballet of the North, Diana Bastos Niepce, Elizabete Francisca, Nuno Miguel, António Mv, Jonny Kadaver, Agnieszka Dmochowska, Raquel Castro, Retina Dance Company and Rafael Alvarez. Graduated in dance by the Northern School of Contemporary Dance in Leeds, England (2003). She was an apprentice dancer at the Ballet Theater Munich, under the artistic direction of Philip Taylor in Munich (2004). Founding member of the artistic collective The Resistance Movement in Leeds (2005). Completed the Program of Study and Choreographic Creation-PEPCC at Forum Dança in Lisbon (2009). She was an associate artist at EIRA between 2013 and 2016. She is the artistic director of A BELA Associação and integrates the band Kundalini XS and the performative musical project Digital Pimp Hard at Work, both edited by Gruta.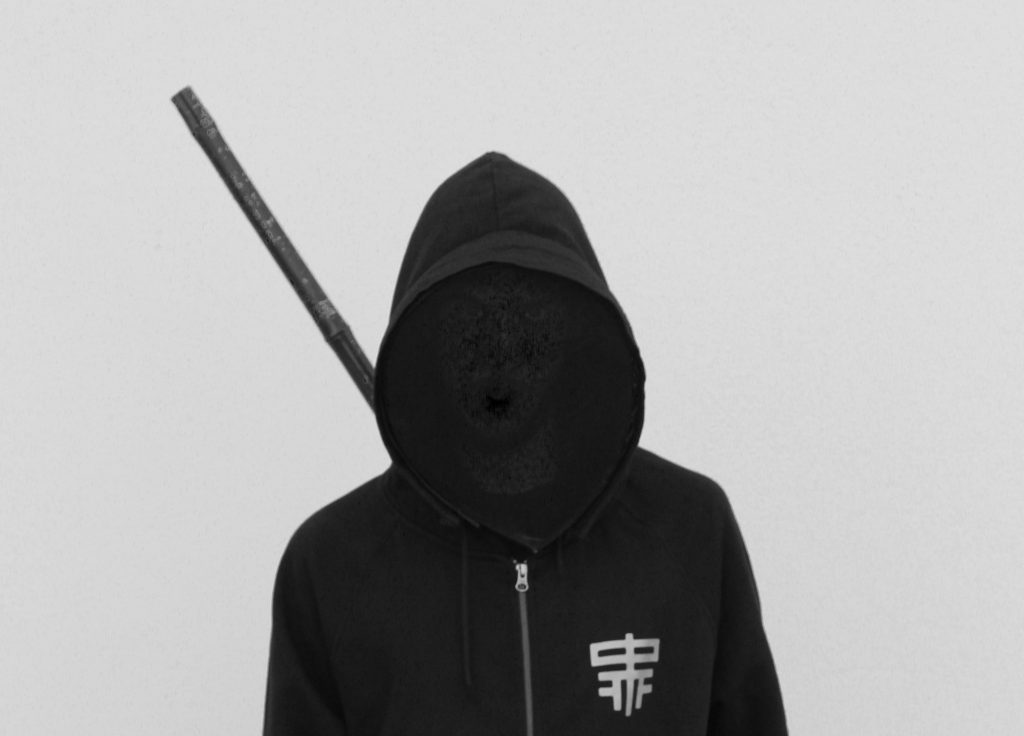 Mark Angelo (Artistic Direction, Graphics, Costumes, Camera and Performer)
Mark Angelo Harrison is an artist working with the European performance collective SP23. Born in England he was a founding member of the Spiral Tribe Sound System where his original artwork is now widely regarded as having had a profound influence on the graphic style of the underground Techno movement. In the early 90s he, and three other members of Spiral Tribe, signed a record deal with Youth of Killing Joke. This financed a mobile community recording studio which enabled the sound system to become fully autonomous, producing hundreds of independent records. The Spiral studio not only mentored many young musicians but also, via their vinyl distribution network, enabled other collectives to finance their own independent record labels. In the mid-90s Mark founded the label Stormcore which was an early pioneer of Experimental Techno music. In 2001 Mark moved back to England to start a Permaculture Co-op named The Green Dragon Woodland Project. Using money raised by recycling and selling second hand books the project bought commercial agricultural land to regenerate native woodland habitat and grow food organically. During this time Mark helped manage 24 hectares and 2 conservation tree nurseries which planted some 40,000 new trees in the area. In 2013 Mark moved back to mainland Europe to help found the artist's and musician's Association SP23. As well as working in graphics, photography and stage design, Mark, who is currently in Berlin, teaches screen printing and gives talks on the history of sound system culture, community empowerment and artistic activism.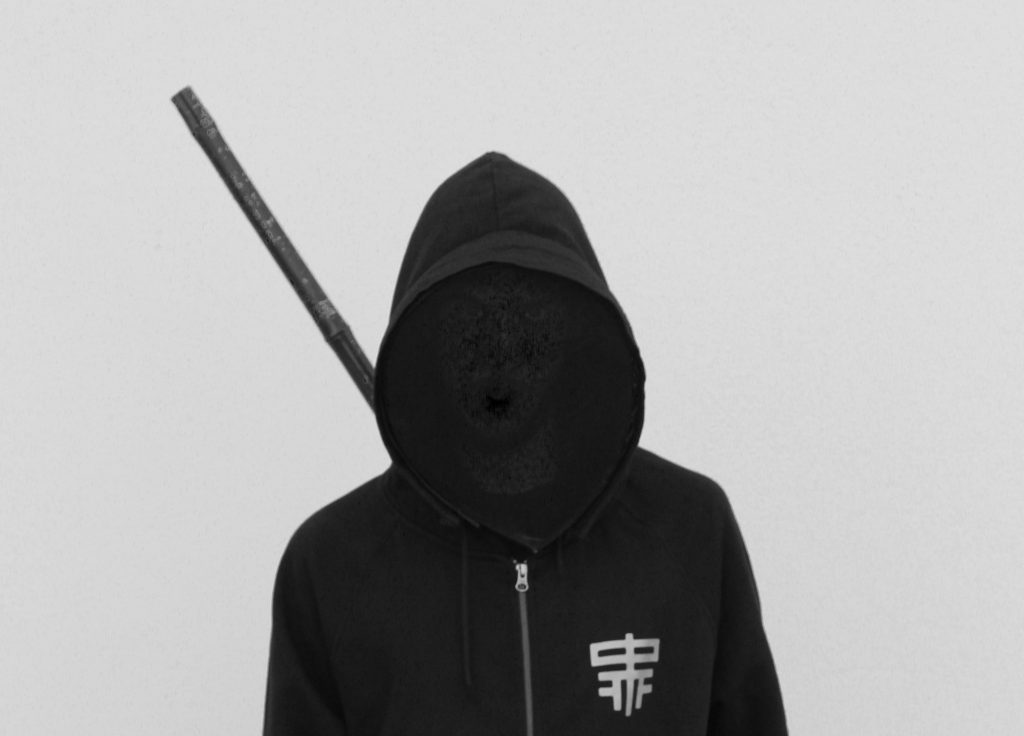 Jonny Kadaver (Musical Direction, Musician and Performer)
Musician and Composer. He composed his first original and played live for the first time at the age of 12, having since then built a career in alternative music, ranging from metal to punk, from hip-hop to techno. Between 1997 and 2000 he worked as an assistant and producer at the sound studio Margem Sul, in Almada. Between 2002 and 2008 he lived in London, where he developed some of his projects and collaborated with musicians and producers on the international scene. His bands include Act of Anger, Hattemachin *, Techno Widow, Them Strange Sick Blues and JK666. Since 2013 Jonny collaborates with Mariana Tengner Barros doing sound design and composing for dance and performance. He is a member of A Bela Associação and helps to manage the activities of The House of The Donkeykorn (Burrikórnio) in Cacilhas, Bela's headquarters. He belongs to the collective and music label Gruta with the projects Digital Pimp Hard at Work, Kundalini XS, Pan.demi.CK among other participations as producer and musician within the label. He was a founding member of the Picturesk dekaDANCE, Wonky Donky Sound and CusCus Discus music labels.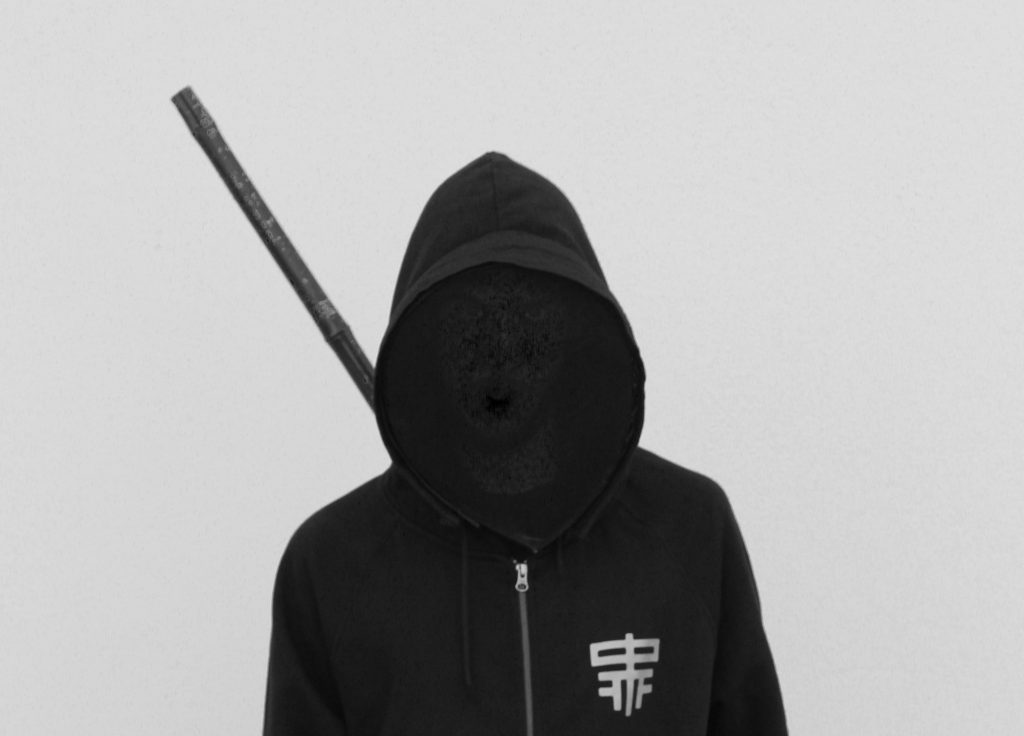 Tiago Rosário (Musician, Performer, Website, Production and Video Artist)
Tiago Rosário's relationship with music begins in his adolescence with the exploration of various musical genres, such as hip-hop, drum'n'bass, techno and others more outside the common spectrum, which would open the door to experimentalism. In 2015, he started dj'ing with the VEIA project, starting to explore playing in various spaces in Lisbon and Almada and mainly Free party's organized by him and some close friends. His knowledge and experience in computing, due to his school curriculum and taste for the subject, made him easy to handle any type of tools and software indicated to explore any media content. In 2016 he created his biggest personal project so far, Gruta, an online Podcasts (audio and video) project for sharing music-related material that serves as a platform for emerging artists. So far, Gruta has more than 80 Podcasts in different formats, locations, music genres and specific items available online for free access. Emerging intensely in the production of events, programming, curatorship and communication, he collaborates with several collectives and projects, such as Nahuel Coletivo, A Bela Associação, MS TV, Rádio Ophelia, among others, thus organizing various events over the past 4 years, with specific concepts developed by him. At the end of 2018 he is one of the founders of CusCus Discus, a record label based between the 2 banks of the Tagus River, with the launch of a debut compilation with 27 different musical projects. More recently, he expanded and Gruta also became a record label. He is a member of A Bela Associação, which resides at The House of The Donkeykorn (A Casa do Burrikórnio) which he also helps to manage, with a very active role in artistic creation, management, production and communication. Having concentrated mainly on the production of the events and their programming, he worked on projects such as "Atropa Beladona", a multidisciplinary artistic event in collaboration with ADAO in Barreiro, the "CARE" conference in Budapest and a youth holiday program for Almada's City Council.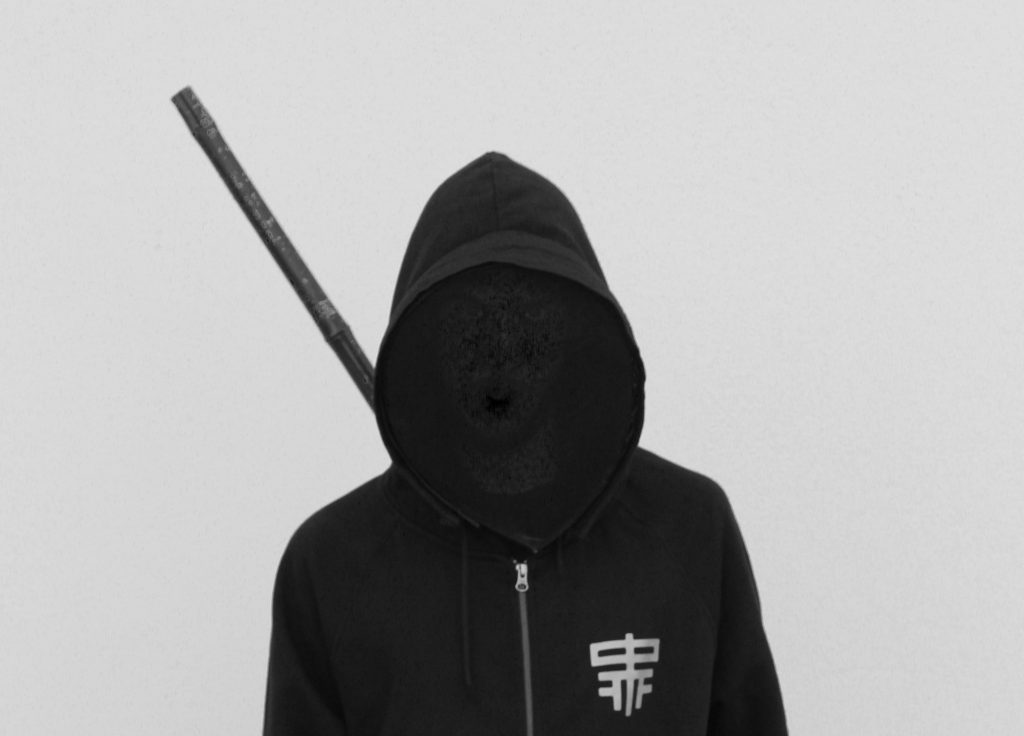 Vera Marques (Video, Camera, Musician and Performer)
She graduated in Cinema and Multimedia at the Lusophone University of Humanities and Technologies and did her Master's Degree at the Université Paris VIII in Cinema (Theory, Aesthetics and Memory) finishing her thesis "On decolonization: Tercer Cine, Argentina and political cinema 1960s and 1970s ". In Lisbon, she worked as a production assistant with the director Edgar Pêra. In Paris, she was a jury and programmer for the second edition of the "Imago – Festival of Ibero-American shorts", she was part of a collective of Teatro do Oprimido composed by women and was a member of the musical group "Le cul de la vieille" (instrument: voice and guitar). In Buenos Aires, she created and taught the workshop "Production of short films – producing memory through cinema" at Centro Cultural Victor Jara. She followed the activity of the grassroots organization La Territorial, having made video, editing and sound recording. She took part in the Musical Composition course (instrument: voice) at the Manuel de Falla Conservatory with Ricardo Cappellano; she was a member of the experimental musical group "Trítona", which acted in events of the collective Lohana Berkins. Right now, she lives in Miratejo (Seixal / Almada), has been teaching Expressions to the 1st cycle of Basic Education for two years; studying Singing at the Jazz School of Fábrica Braço de Prata; and organizes Voice Circles (sound experimentation groups). She is a member of A Bela Associação.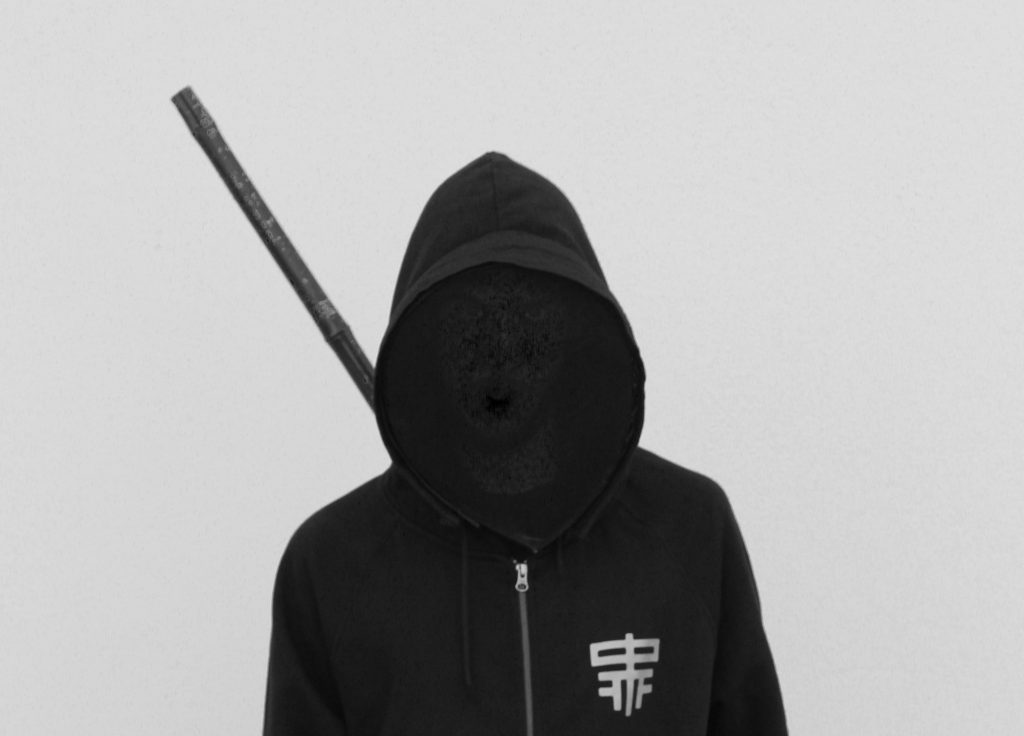 Mee K (Musician, DJ, Performer,)
Born in 1982 Miguel Freire, whose war name is DJ Mee_K, has been playing for the public since 1997.
Influenced by the broken beats and hot bass lines of Drum n 'Bass, Hardstep, Hip-Hop and Trip-Hop, DJ Mee_K assumes himself as one of the pioneers in the Portuguese Drum n' Bass movement.
Whoever listens to him lets himself be carried away by the disturbing power of his sound, taking the audience to the red, where from vinyl there are prickly scratches full of groove and personality!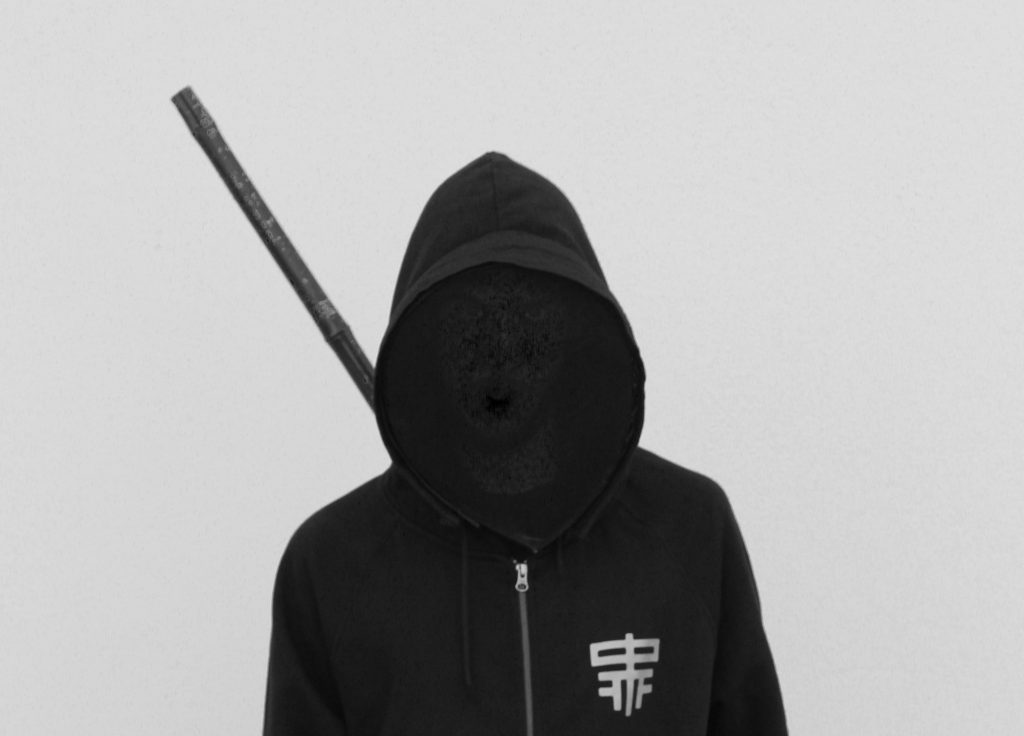 Paula Moraes (Producer)
Graduated in Economic Sciences, Paula entered in the music universe in 2011, working as a booking agent at Urban Jungle in São Paulo for 3 years, managing the career of artists such as Céu, Otto, Marcelo Jeneci, Fafá de Belém and Chico César, and being responsible for the executive production of all their shows. In 2014 she founded Aurora Produções Culturais, also focusing on the artists of the new Brazilian music. In addition she was also working in the movement of independent parties in the underground electronic music scene in São Paulo, as a producer with collectives such as Mamba Negra and Sangra Muta. With the collective Viemos do Egyto, a carnival block from Rio de Janeiro, she produced the outlets in Rio and São Paulo in 2016 and 2017. In 2016, Paula returned to Urban Jungle, but this time as an executive producer and project manager. In the following three years, she participated in the executive production of concerts by artists represented by the producer, tour manager of international tours and as a producer in parallel projects such as the Brasil Music Summit (SP) music convention, and festivals like Dragão do Mar Festival (CE), Virada Cultural (SP) ) and Se Rasgum (PA).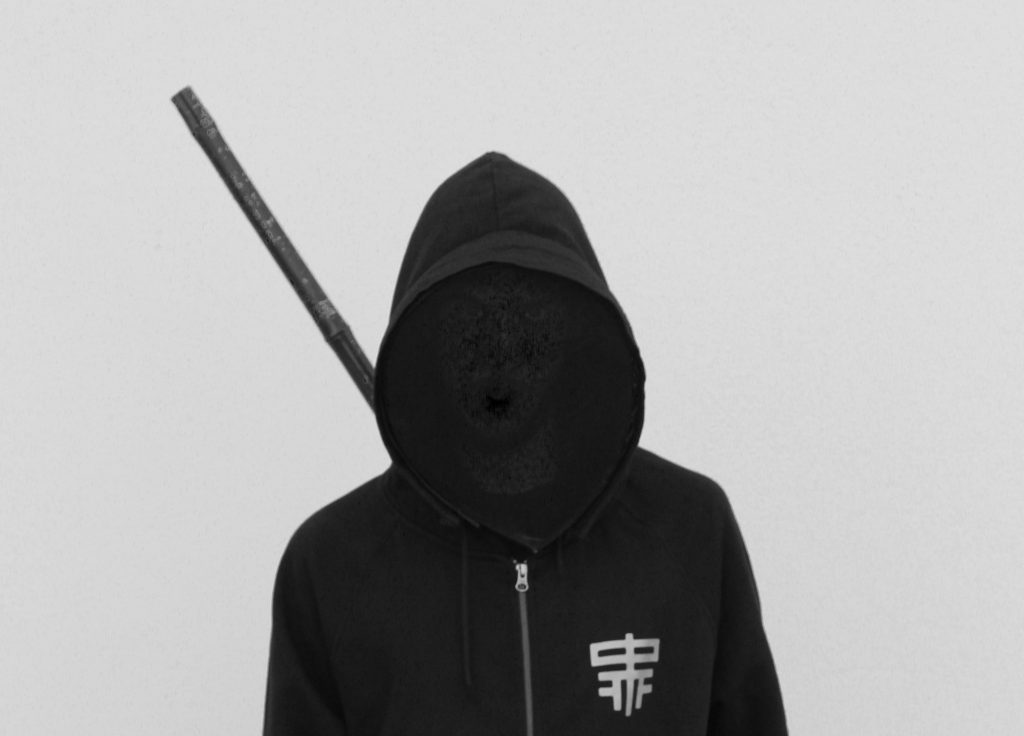 Bernardo Bertrand (Musician, Performer)
Bernardo Bertrand is a musician and performer. He studied audiovisual arts at António Arroio School, where he rehearsed with embryonic bands but without success. Even before high school, he learned to play the guitar and had his first original band in the 8th grade with his friend and current artist Van Ayres. At the end of high school, about 2011/2012 he met Sebastião Pinto and created Meia de Leite (Half Milk Half Coffee), a project that continues to reinvent the pop electronic punk party sung in Portuguese on the margins of major commercial circuits, having played in places such as Damas, Lounge, Plano B, Sabotage and still in the first edition of Festival Forte and Freekuency 2018, and they are still active today. In Meia de Leite, in addition to being a born front man, he writes the lyrics, sings and uses the guitar and sometimes synths in the production of themes. Meanwhile, he graduated in Philosophy and developed a darker side that culminated in his most recent project "Menino da Mãe" (Mommy's Boy). With the bases of electronic production he learned from Sebastião, he creates disconcerting beats and simple melodies that later overlap with several layers of sung, shouted and sighed voice in a clear attempt to purge and anger defining himself as experimental electronic punk. This project was created in 2017 however it had been dragging on the artist's computer for some time. The performances of Menino da Mãe have already led him to play at Damas, Desterro, ZDB and recently debuted in Rio de Janeiro. At the end of 2018 he collaborated with Nina Botkay, a Brazilian contemporary dancer, freelancer and with a vast international career, and besides being an assistant, he developed the sound design of the artist's first solo performance. When he is not celebrating life through music, he is a bartender passionate about serving and improving Lisbon's nightlife, having worked at Lux Frágil and currently at Damas as a bar chef.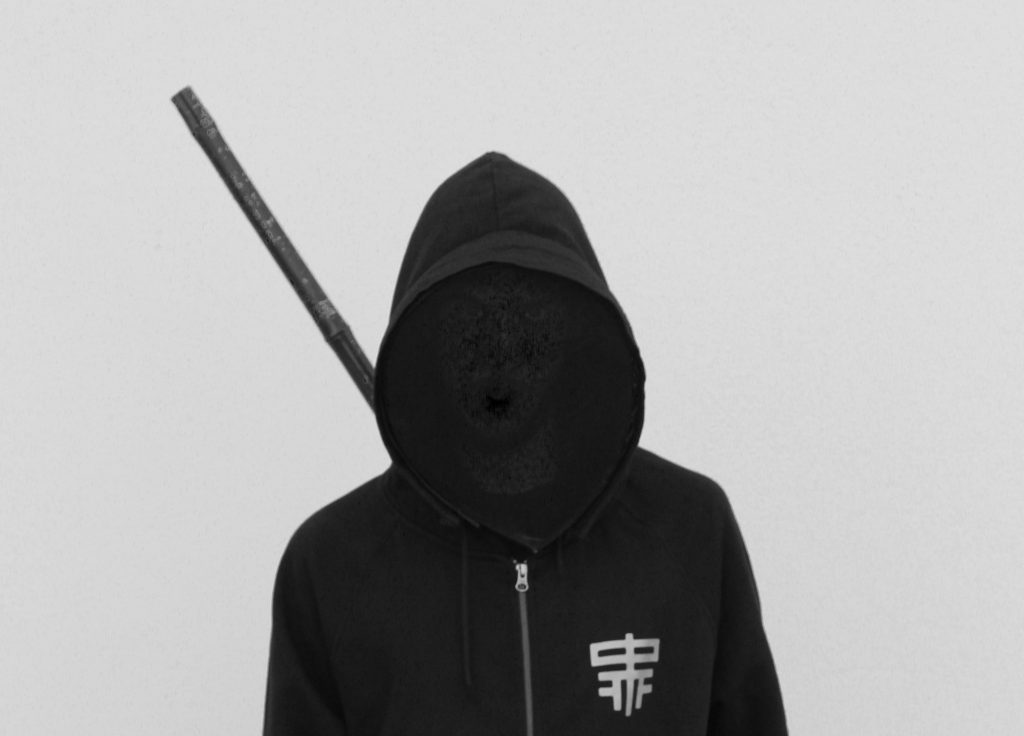 Sebastião Pinto (Musician, Performer)
Sebastião Pinto was born in Alentejo and at the age of ten he moved to Lisbon. From an early age he dived into the areas related to sound, technology and image, but it was music that marked his path. In 2011, at the age of 19, after some more amateur experiences, he founded the record label Extended Records, an artistic collective where he still functions as an administrator, being also responsible for internal communication and the acquisition of national talents that is the foundation of the independent concept of the label, which this year also launched a vinyl sub-label called Discos Extendes. In this context, he also made several appearances as an announcer, on his own programming at Quântica Radio. In parallel with studies and personal projects, Sebastião unfolded himself in several musical projects from an early age: Meia de Leite (Half Milk Half Coffee) (with Bernardo Bertrand), but also solo as Lieben or Pagão (Pagan), becoming a regular guest in several renowned night spaces in the country . Having started as a disc jockey at the age of 17, he came to know the band format later, already in 2013. But Meia was never exactly the prototype of a band: escaping the norms that govern the normality of a musical group, they always assumed themselves as performers, as part of a show that is more than music. Conceptual albums, without taboos, satirical promotional videos and expressive and multi-faceted concerts, and a great desire to get involved artfully in theatre or cinema, or any other performing art. Not content with his experience and knowledge in the music field, he started to perform light designer functions since the end of 2017 (concert by Filipe Sambado, Lux, 2018), having also been responsible for all stage light designs of the Nataraj Stage from the Boom Festival of the same year. In a self-taught way he continues to evolve in this area, having at this moment a concert with the pre-programmed light design. He occupies the fixed position of light operation technician at MusicBox in Lisbon, having also collaborated in other spaces and events.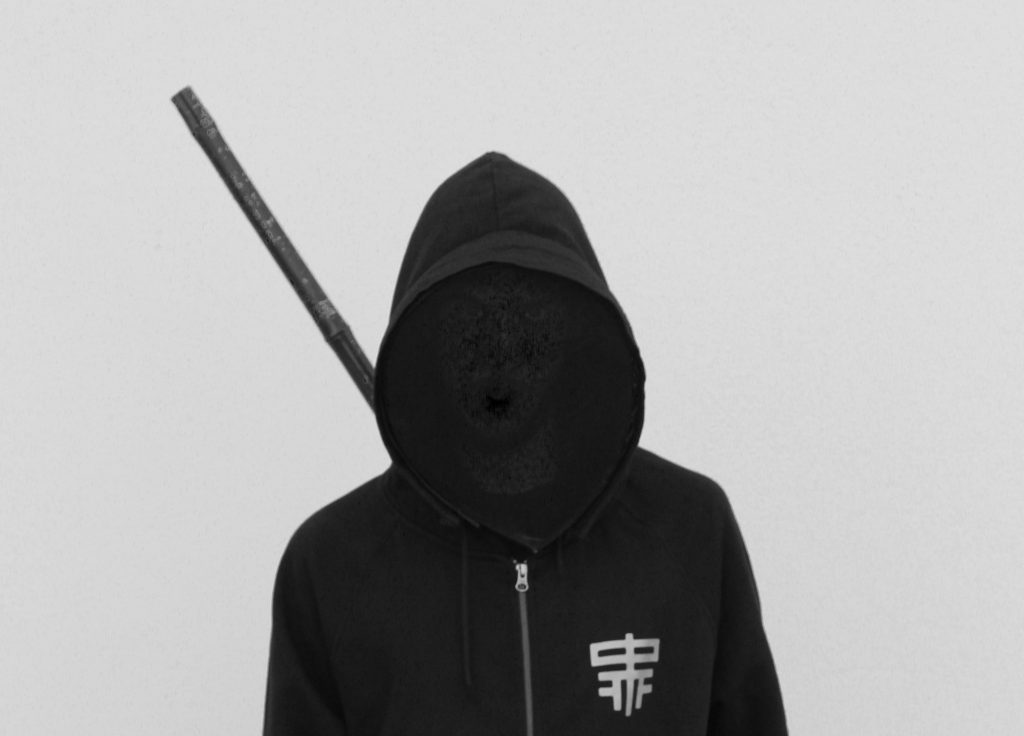 Diana Bastos Niepce (Performer)
Dancer, choreographer and writer, she graduated from the Escola Superior de Dança and did Erasmus at Teatterikorkeakoulun (Helsinki). She complemented her studies with a formation at Forum Dança, Production course in arts management of the Performing Arts, Hatha-yoga teacher course and with a Postgraduate degree in Art and Communication at Universidade Nova de Lisboa. Creator of the pieces Lopussa on Vain with the company GED, Forgotten Fog with the company Armazém 13, Morfme with Plural Companhia de Dança, This is not my body with Plural Companhia de Dança, Raw a Nude, 12 979 Days at the Library of Marvila. As a dancer and performer, she collaborated with Bail-Moderne with Companhia Rosas, Felix Ruckert, Willi Dorner, António Tagliarini, Daria Deflorian, La fura del baus, May Joseph, Sofia Varino, Miira Sippola, Jérome Bel, Ana Borralho and João Galante, Ana Rita Barata and Pedro Sena Nunes, Mariana Tengner Barros, Rui Catalão, Rafael Alvarez, Adam Benjamin, Justyna Wielgus. She currently collaborates with the Polish company Teatr21, Cim dance company, with Plural Companhia de Dança, and with the creators Bartosz Ostrowski, Mariana Tengner Barros and Rui Catalão. Published an article in the book Anne Teresa de Keersmaeker in Lisbon, ed. Egeac / INCM, wrote the children's story Bayadére, ed. CNB and the poem 2014 in ed. Body XX of Flanzine magazine. Diana was Jury of the access-culture award 2018 and Official jury of the international dance video festival Inshadow 2018. Diana had an accident in 2014 when practising areal acrobacy and broke her spine leaving her tetraplegic. Since then she has completely reinvented herself and is pushing medical dogmas, already being able to walk with the aid of a walker and continuing to dance and choreograph, having developed a unique language of movement.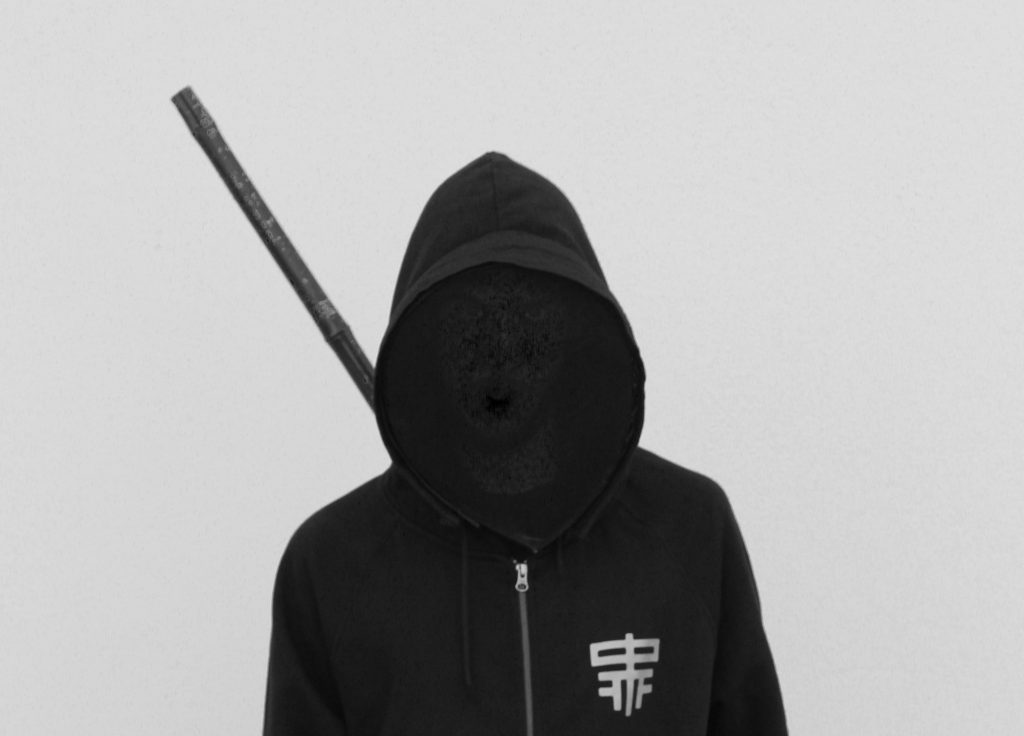 Ana Rocha (Performer)
(Porto, 1982) is a producer, curator, choreographer, performer, playwrighter and sometimes writer, a kind of Swiss army knife. She studied Art History, Contemporary Art and Visual Arts. She co-directed and founded MEZZANINE and was a member of other cultural structures and collaborated in the production of several festivals. She was part of the international projects TRANSLOCA and Tranzfabrik. Presented the performative works Fraud by Nature (Berlin \ 2012), Stabat Mater Furiosa (Porto\ 2017) and Manual da Falla (Porto\ 2019). She participated in projects by: Fabienne Audéoud, Isabelle Schad and Meg Stuart, among others. Obtained the DanceWeb scholarship – Impulstanz'12. She completed Deborah Hay's SPCP, "Dynamic" (2012). Makes cultural mediation and programming (SIZE M, XXATENEUXXI, Culture in Expansion, To School Out of School \ Colectivos Pláka, TanzKongress'19).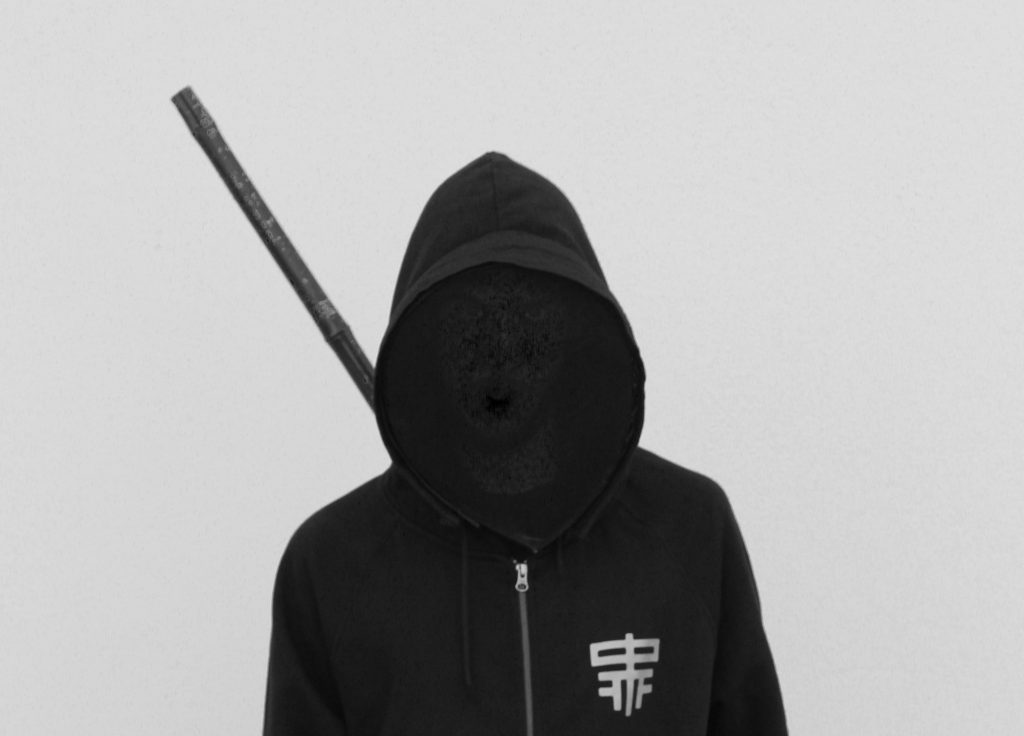 Daniel Oliveira (Technical Direction Stage Show)
Born in London in 1981. Between 2001 and 2005, he obtained a Bachelor's Degree in Theatre, Production and Design in the Light and Sound Branch at ESMAE (Porto). Since the first year, he combines studies with professional activity in the fields of theatre, art, live music, advertising and cinema; specializing in the area of sound but also working a lot in the area of lighting and video more specifically making light designs for theatre and dance. He started his professional practice as a sound and light technician at the theatre company Panmixia and as a freelancer at Teatro Rivoli, at the Serralves Foundation and at Passos Manuel (Coliseu do Porto). From 2006 to 2013, he took over the Technical Direction of Espaço Cultural Maus Hábitos in addition to making sound from the front, lighting and video for musical programming, performing arts, cinema and art exhibitions. During this period he combines the activity at Maus Hábitos with other collaborations, alternating between functions of Technical Director, Sound Technician FOH, Recording and Audio Production, Technician and Designer of Light and Video. He has worked for entities such as: Casa da Música (Optimus Store), Balleteatro, Externato Delfim Ferreira, Guimarães European Capital of Culture, Reasonable World Cultural Association or Saco Azul Cultural Association. In 2013 he started to move to the area of live music as a freelance sound technician in companies such as Decibel, Audiorent, Audinova, F-Som, CHS, Megaensaio. Starting as a sound technician for monitors and later as a FOH technician and team leader in numerous events, festivals and concerts. Most recently, Daniel is responsible for audio at Audiorent and the Technical Direction of Mala Voadora Theatre in Porto.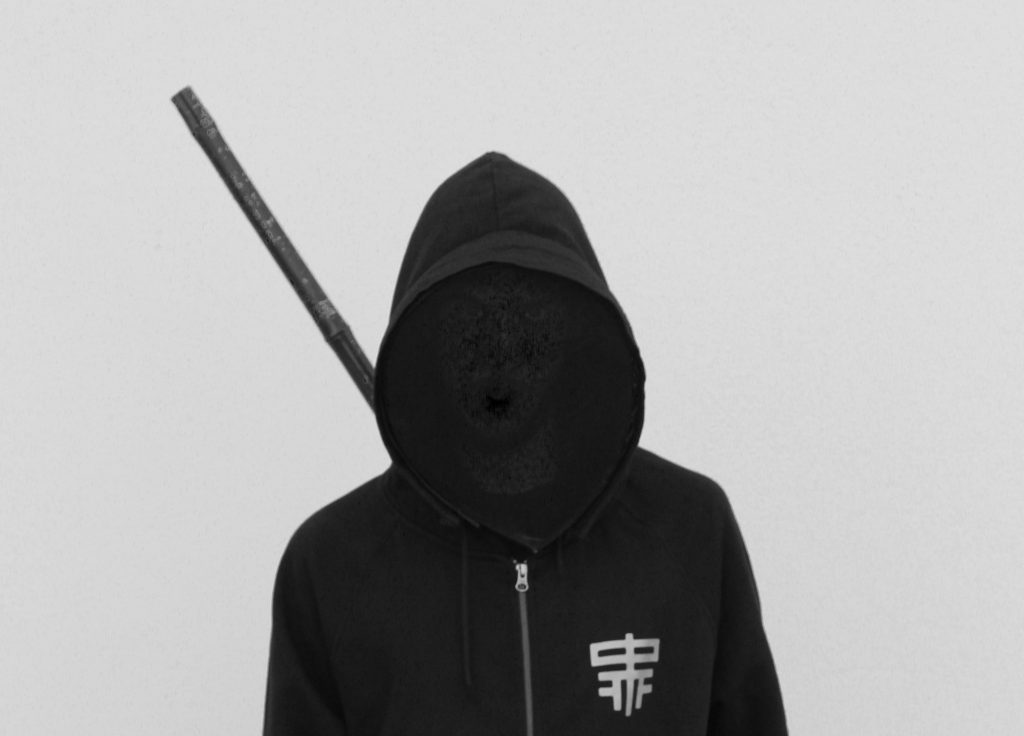 Nuno Miguel (Artistic consultory)
Nuno Miguel is an academic researcher in the fields of aesthetics and contemporary art theory. He is currently investigating the relationship between performance and the speculation of "The Death of Art". His activities focus on writing, philosophy, public comment and performance, having been involved in political and cultural debates where he seeks to affirm the point of view of the polemicist and the creator. He always worked between disciplines and developed his artistic and philosophical assertion motivated by the transmutation of "Art" into "Theory". Founding member of the anartistic collective Bela TV with Mariana Tengner Barros, António Mv and Rogério Nuno Costa, as well as a founding member of 'A Bela Associação. Nuno currently lives in Berlin, Germany.