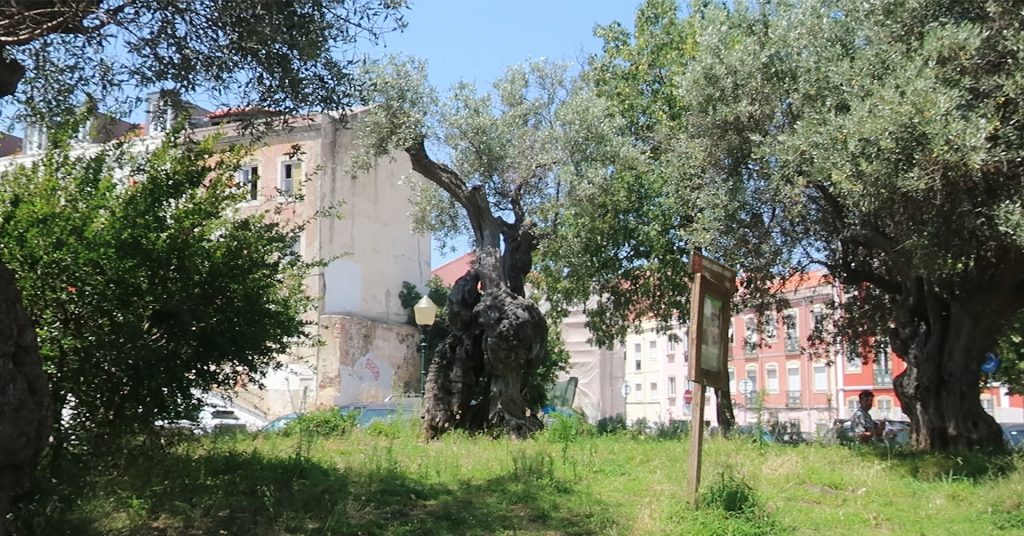 The Olive Trees of Santo Amaro
Regular Name: Olive Tree
Scientific Name: Olea europaea L. var. europaea
Location: Capela de Santo Amaro, Alcântra, Lisboa, Portugal
Aproximated Age: 500 anos
It is not known who planted these trees here, and much has changed around them since then. They stand behind a hermitage that legend says, was built by a group of lost Galicians who hit the coast there around 1500. They built it when they found land as a promise.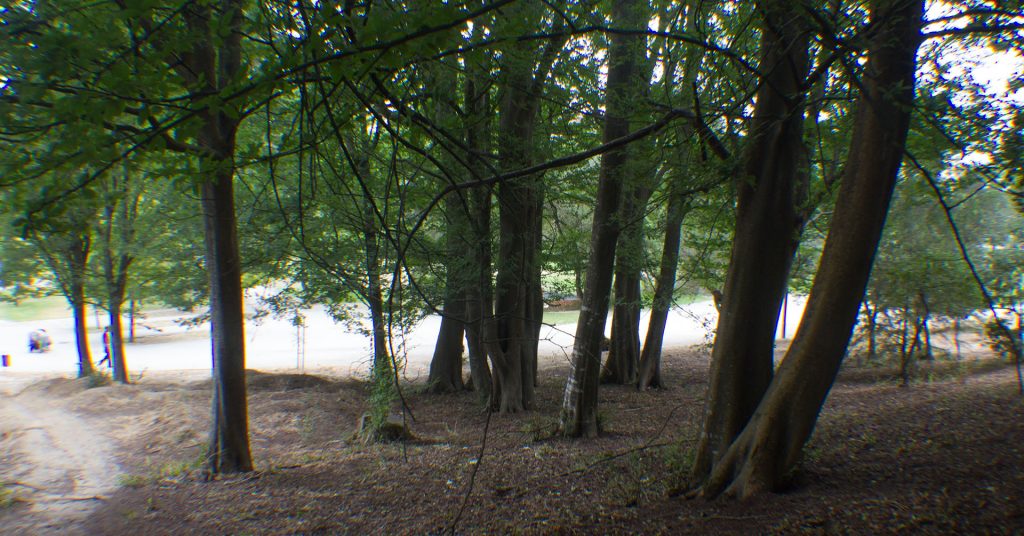 The Elm Trees of the Farm of Shells and Lilacs
Regular Name: Caucasian elm (zelcova)
Scientific Name: Zelkova carpinifolia (Pall.) K.Koch
Location: Parque da Quinta das Conchas e dos Lilases, Lumiar, Lisboa, Portugal
Aproximated Age: 120 anos
This group of Elm trees is in Quinta das Conchas, which is the third largest green spot in Lisbon, after the Parque Florestal de Monsanto and Parque da Bela Vista. Quinta das Conchas dates back to the 16th century, having been installed by Afonso Torres. After passing through several families of owners, it ended up being acquired – on February 25, 1899 – by Francisco Mantero. Its management and preservation are the responsibility of the Lisbon City Council, being open daily to the public from 06:00 to 01:00.
Since the beginning of the last century, elm trees have suffered from a serious disease, elm grafiosis, or DED ("Dutch Elm Disease"), caused by a fungus – Ophiostoma (Ceratocistis) novo-ulmi – spread by beetles, which since the 1980s it has caused a devastating death toll, and the number of elm trees has declined dramatically throughout the Northern Hemisphere.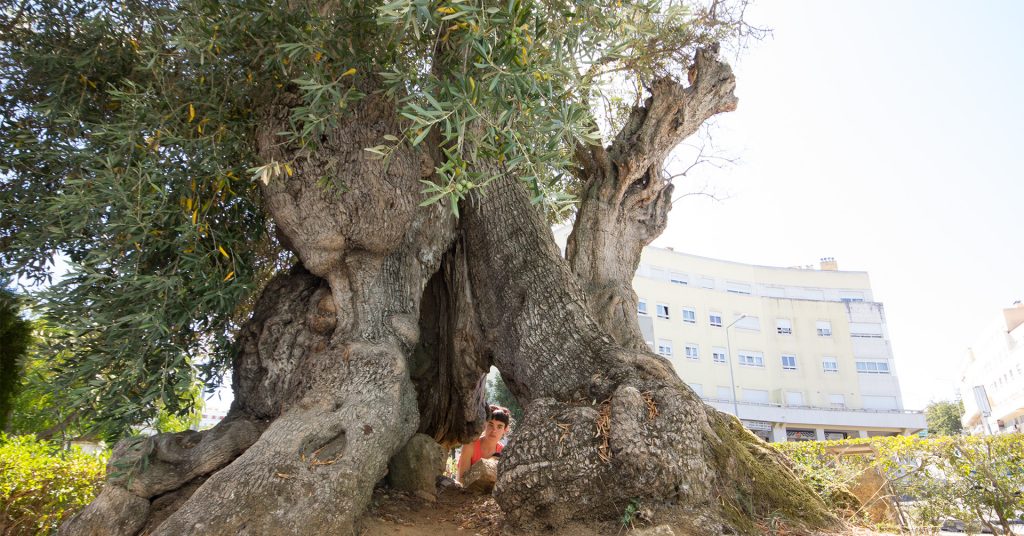 The Olive Tree of Santa Iria da Azóia
Regular Name: Olive Tree
Scientific Name: Olea europaea L. var. europaea
Location: Santa Iria da Azóia, Loures, Lisboa, Portugal
Aproximated Age: 2870 anos
The tree is located in Bairro da Covina, in Loures, in what remains of an old olive grove near the ruins of the castle of Pirescouxe, having been determined by an innovative method of dating old trees developed by UTAD. Its age is estimated at 2855 years, dating back to the time of Viriato and the invasion of the Romans to Lusitania and being older than Jesus Christ. It is on private land and was classified based on the curiosity and will of the ADPAC-Association for the Defense of the Environmental and Cultural Heritage of Santa Iria da Azóia.